Home >ICMENS History
ICMENS 2020
2020 4th International Conference on Materials Engineering and Nano Sciences (ICMENS 2020) was successfully held in Pattaya, Thailand during March 13-15, 2020. ICMENS 2020 was sponsored by Thammasat University, Thailand.
Due to COVID-19, ICMENS fully understand some participants cannot attend the conference. For more efficient communication, the conference welcomed all social media methods, such as online presentation and communication, or audio clips, video clips, etc,except the regular presentation format (oral and poster). ICMENS organzing committees are also very grateful to Conference Chair, Richard Haverkamp and the authors who had attended the meeting onsite during this special period.
Conference Proceedings
ICMENS 2020 papers have been published in IOP Conference Series: Materials Science and Engineering (Vol.840) and indexed by Scopus.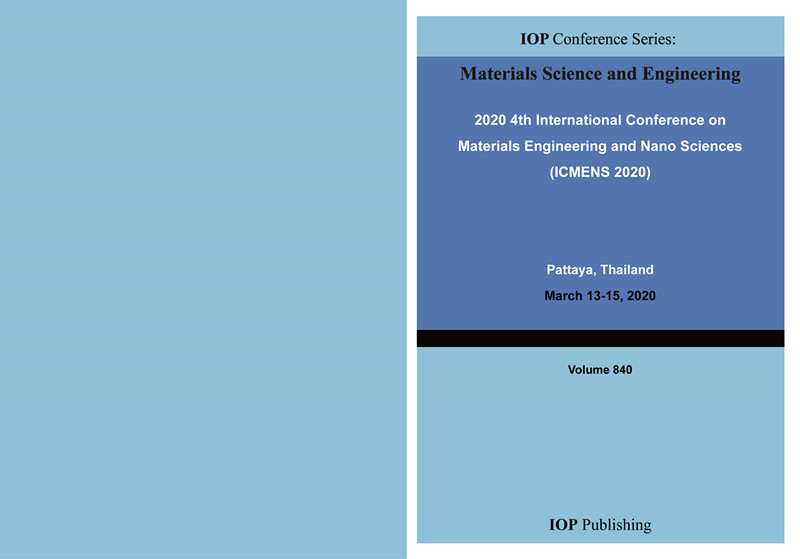 Proceedings Cover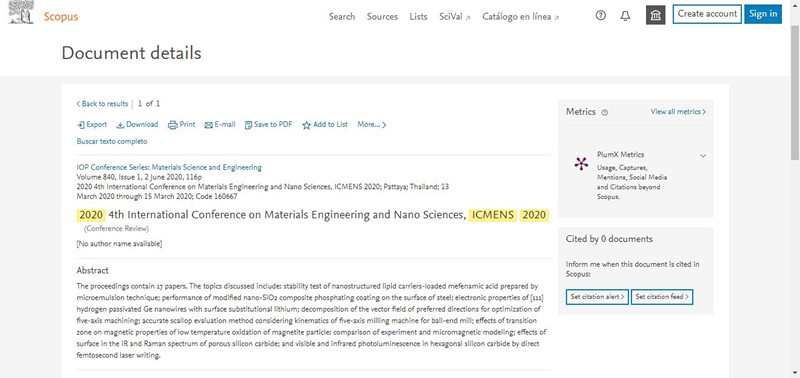 Scopus Indexing Proof
Onsite Moments as belows: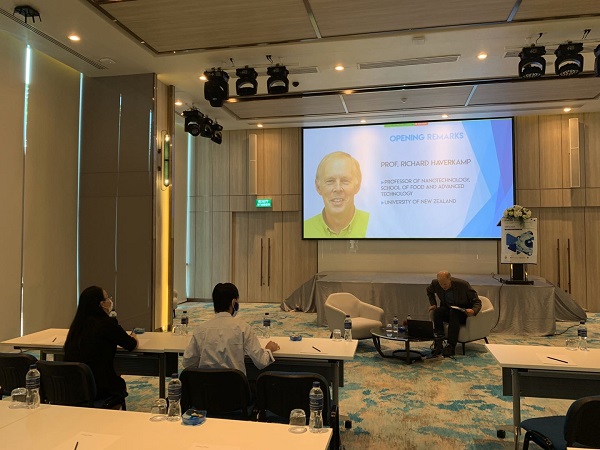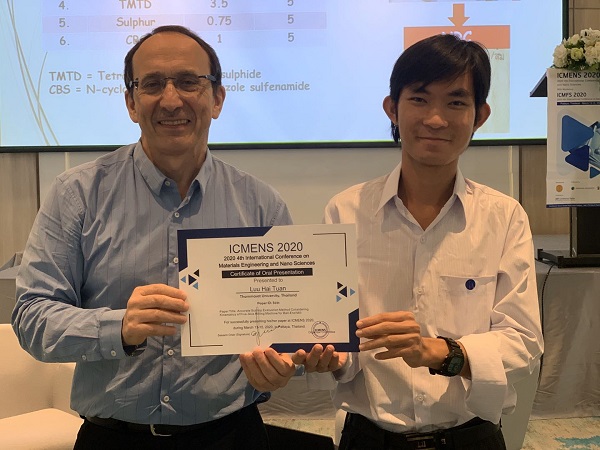 Some online presentations: